I visited my parents about three weeks ago, and before the visit I rode at Allaire State Park:
The soil there is pebbly/sandy, and pretty smooth, and the trails are twisty but easy singletrack for the most part — though I was gratified to find a few more challenging sections. Here are a few photos from a trail near the entrance, a section I've ridden many times over the decades:
A trailside selfie! The place has evolved a bit (new trails have been built, older trails have worn in), but it hasn't changed all that much. What has changed is me.
Allaire used to host a mountain bike race every year, an important one in the state race calendar — maybe even the NJ State Championship? — and it was an important part of my riding/racing life back in the day. My very first race was with Mike K, at the God's Country MTB Classic (in Potter County, October of 1992), but here is a photo of me with Mike after our very second race, at Allaire that November: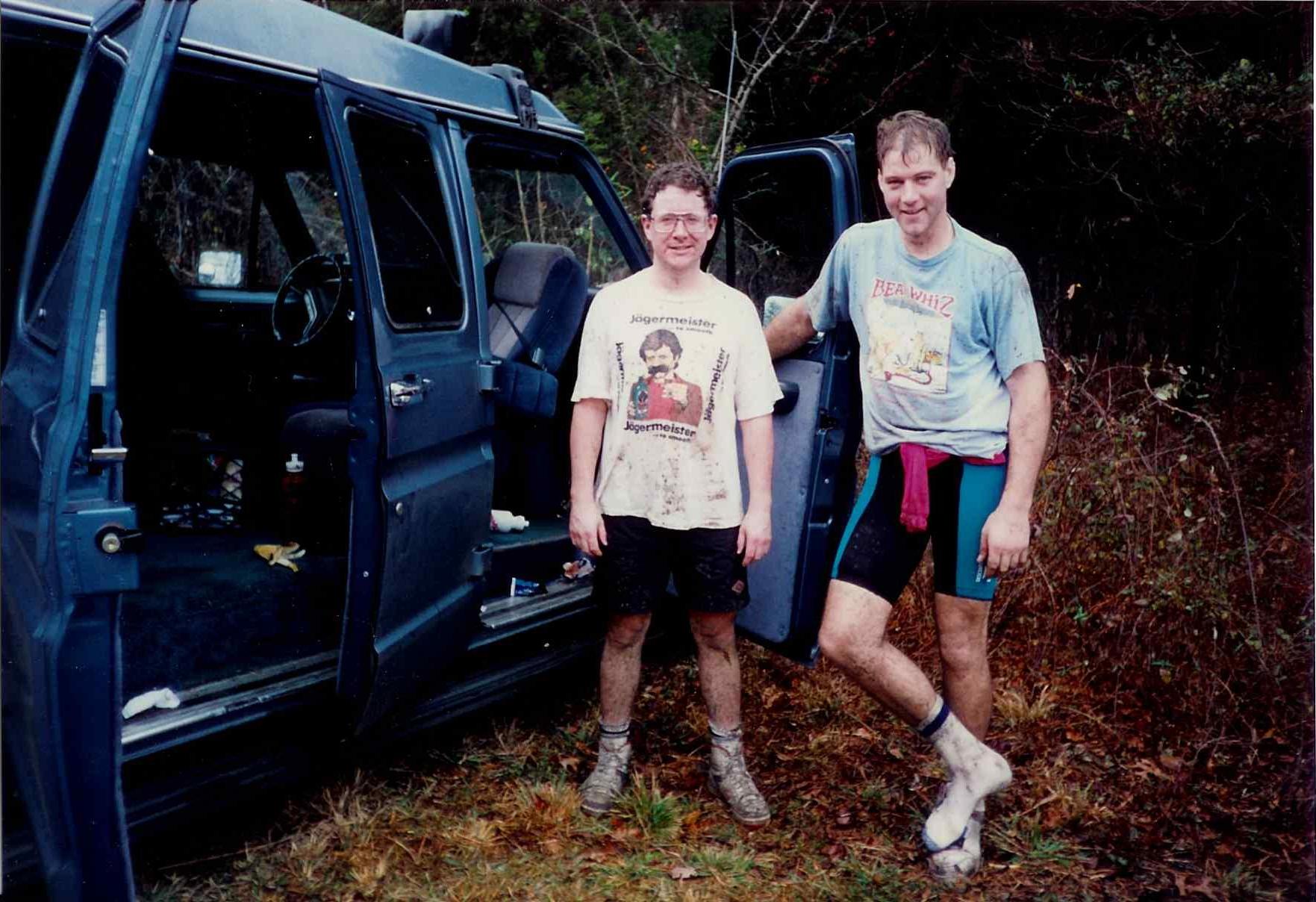 That's me on the left, in my "lucky racing shirt." I don't look like that guy anymore, but sometimes I still feel like him.