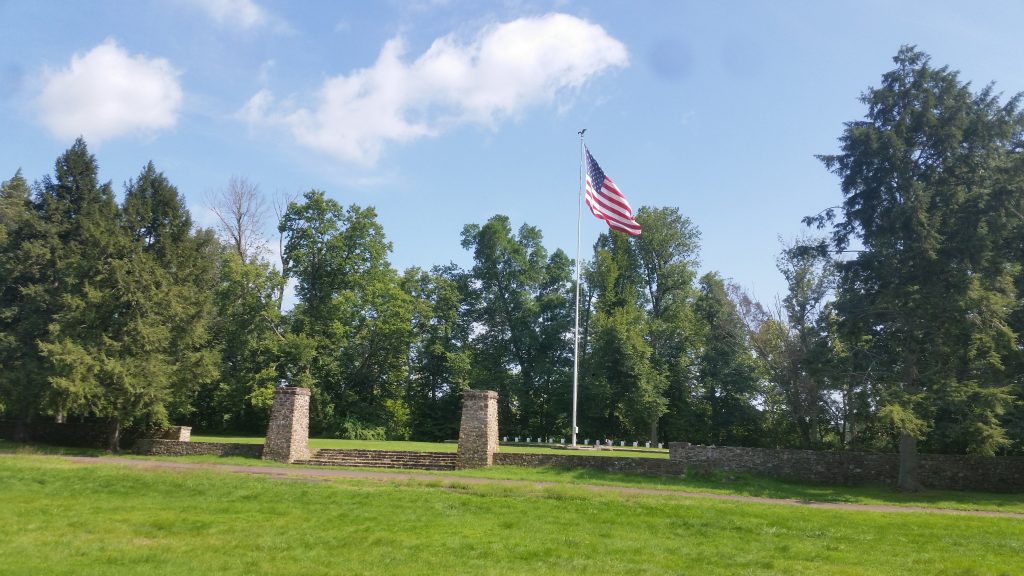 I did another ground-truthing session along the Delaware Towpath, this time finding (or confirming) the access points between New Hope and Morrisville. I parked (for a fee) at the municipal lot in New Hope and turned around a little past the accessible parts of Morrisville; I was out for just over three hours and rode about 31 miles. This should be the penultimate expedition, since there is now only the last eight-mile section from Morrisville down to Bristol.
I was not as impressed with this section of towpath, but there were a few highlights: I took the flag photo just north of Washington's Crossing, where a bunch of unknown Revolutionary War soldiers are buried, and I thought the town of Yardley has potential. (Morrisville was a bit of a disappointment.)
One other notable event was that I passed the young couple we met over the weekend, when we were doing bike checks at Sand Island. They told us that they were from Philadelphia, had taken the train to Bristol, and were on the outbound leg of a multi-day ride to Jim Thorpe and back. Fast forward a few days and there they were, heading south as I was on my own return leg. I waved but I don't think they had any idea who I was.
So that was my day! I'll leave you with one more photo, a bunch of turtles sunning themselves on a log.